Whether you're a professional tradesperson or a DIY enthusiast, having the right tools at hand is always half the battle. When you're in the middle of a home improvement job, the last thing you need is for your tools to fail on you or let you down. Not only is this incredibly frustrating and time wasting, but it will also harm your reputation as a tradesman. 
That's why it's important to choose your tools well. So, if you're looking for expert advice and the best tool brands for your work, you need not look further than C&C Technik. Here are three top reasons why you must check out this leading local supplier of power tools, hand tools, machinery, and industrial consumables.
1. An unrivalled reputation backed by world-leading brands
When a company has been around for over three decades, it's safe to say they know a thing or two about the industry they operate in. Established by founder Pio Vella over 30 years ago, C&C Technik has steadily grown in reputation thanks to a highly experienced team that is truly passionate about helping local tradespeople find the best tools for their requirements and budgets. Customers also point to C&C Technik's excellent aftersales service as a key reason why they keep returning.
Today, the company runs two stores, conveniently located in St. Venera and Mosta, and represents over 30 top tool brands. They stock Narex, Ruko, DUSS, Femi, Festool, and many more. In fact, the majority of the world's biggest tool brands have made exclusive deals with C&C to stock their products locally. That's because international brands only want to be represented by the very best. These are truly exceptional tools that are highly reliable, super-efficient, and promise long lifespans. You'd be hard pressed to find a better range of quality tools from any other local supplier.
2. A super convenient tool hire service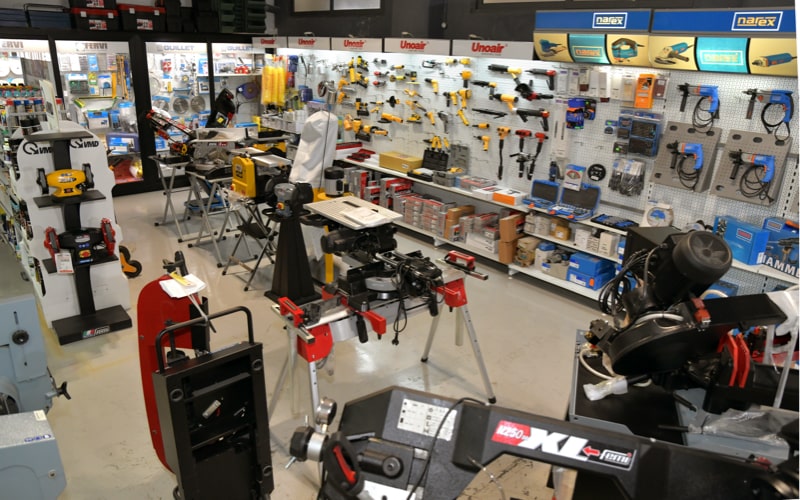 With so many types of tools available for all kinds of niche jobs, it's pretty impossible for most tradespeople to own everything on the market. Yet, every now and then a job will crop up which needs that one specific tool which you don't have. But why spend money on a piece of equipment you're only going to use once or twice at most?
Thankfully there's now an easy solution. C&C Technik are launching a super convenient tool hire service. There's simply no other service like this available in Malta. You can pick and choose from a wide range of top-of-the-line products, all of which can be booked online, over the phone, in person, or through the store's social media channels. What's more, tools can even be delivered direct to where you are, saving you the hassle of having to take time out of your busy work schedule.
All tools available are always next-to-new and will be serviced and replaced regularly to ensure you're getting a quality piece of equipment that is fit to tackle the job at hand. The team is also happy to provide one-on-one instruction for more specialist tools.
3. A team that boasts expertise & experience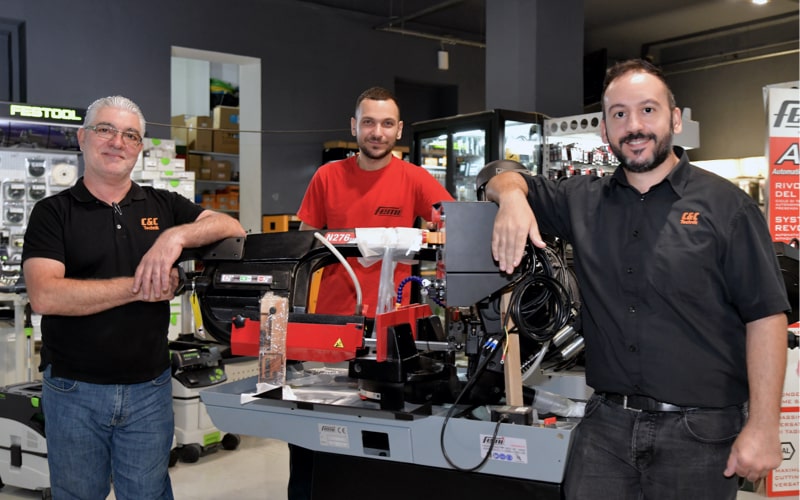 When you're looking to purchase a new tool, you want advice from someone who has been on the job and actually knows what they're talking about. The entire in-store team at C&C Technik has years of on-the-job experience covering a wide range of trades and skillsets, from woodwork and electrical to construction, automotive, and more.
Every member of this friendly team is happy to talk you through the different brands, products, features, and all the latest tools in stock. The in-store and aftersales teams are there to help you find the right tools to get any job done right. So whatever question you have, you can rest assured that you'll be getting expert knowledge from someone who understands the intricacies of your job.
Check out the best tools available on the island by visiting one of C&C Technik's two stores located on Canon Road, St Venera and Constitution Street, Mosta. The team is always happy to answer your questions. Give them a call on +356 21446798 or drop them a line at info@cctechnikmalta.com and they'll be in touch as soon as possible.