About time you say? With the Maltese islands rife with "Real Estate Agents" it seems there is no better time to regulate the profession with a licence. With no qualifications, no previous experience in the sector, anyone is able to start working in real estate in Malta. We cannot open our social media without a house to rent or a property to sell filling up our news feed. It has become a shark's den full of hungry sharks searching for their next bite of commission.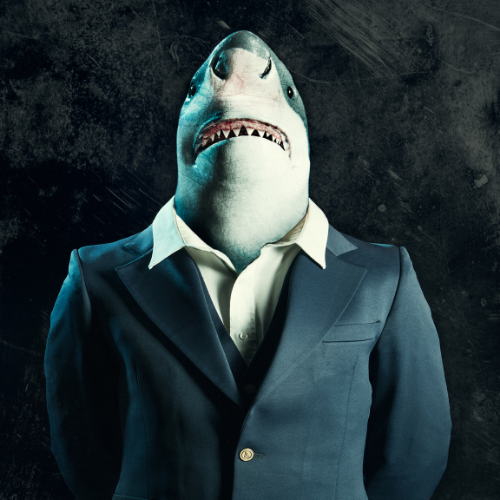 Very often this role is paid with high commission and a low salary. This can make for a very profitable venture for the Estate Agent businesses, although for the hungry representative who is trying to feed themselves, it can become a battle to the death. Many work multiple jobs to look after their families, on top of working online in the evenings posting properties. This role can be arduous. Having to wade through the tire kickers to find the genuine customer who is serious on making a move. With this mentality comes a host of issues for all involved. The lessee the lessor or the seller & buyer.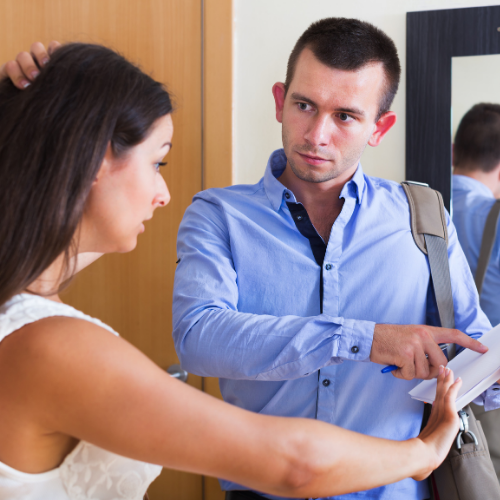 Unfortunately, Estate Agencies only worsen the problem by offering a low basic salary or none at all. Of course, there is a risk for any company working with sales representatives in an industry with high staff turnover. They too as a business are searching through representatives to find the hot shot. The person who has a natural talent for sales and therefore is profitable for the company. As we know, any business is only as good as its staff.
However some have found a way to get around that risk by passing it on the customers and the staff. By following the law and not providing a commission only role, they often offer an "allowance" to be deducted from any commission the representative earns. The system then can lead to many sales representatives running up a debt with their employer and ultimately leaving the role. This leaves minimal risk to the business. The other alternative offered to many representatives is to become self employed. Home (businessfirst.com.mt)
We can usually see the publics mood by watching our social media channels and boy has this become a problem for the Maltese residents. Our concerns and complaints had previously been restricted to friends and family and maybe a post on our private social media outlets. That all changed in June 2020 when a Facebook group called (2) Landlords to Avoid in Malta | Facebook was created. In only a few months this group has grown to a following of over 6000 people. As you look through the site the posts seem to be mainly complaints of deposits not being returned, and lack of service from Real Estate agents. The validity of these is up to the viewers discretion. A good example of these posts is this lady who has put together her experience of renting in Malta. The Worst Experience as a Tenant in Malta | Lost Right For Deposit | Agency's Refusal for a refund – YouTube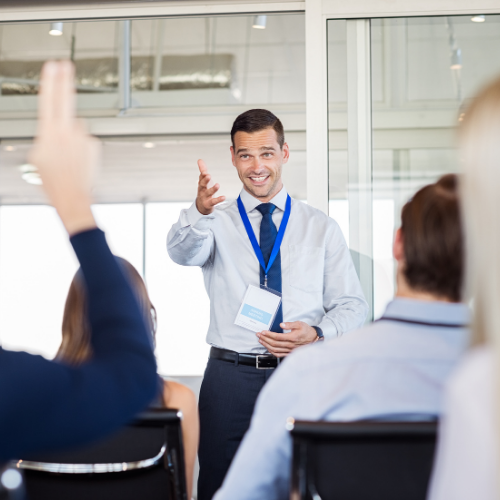 We wonder what has this set up done to public trust in the industry? With the arrangement as it is, we have found ourselves searching through hundreds of representatives looking for the right agent. When it comes to rentals, many seem to look for the property, not the agent. This gives the Landlords the risk of renting their property to unsuitable tenants. The risk also exists for the lessor searching for a fair and honest landlord. With disagreements and unsuitable matches happening everyday Housing Authority – Home (gov.mt) is here to give both parties a platform for fair ruling.
What can the agencies do to improve this reputation of sell and run?  Training, training and more training is required. Finding a suitable property for a lessee or a buyer is already a stressful process. We would like agents who take our needs into consideration and make the effort to sell/lease us homes that are right for our needs. This will then lead a loyal customer base. A few have achieved this level of trust already, unfortunately many more have not.
Thank goodness for the Real Estate Licence! This new ruling could not come at a better time. Giving customers the knowledge that their representative is qualified to provide the service sold. With a deadline of June 2021 things are looking in the right direction for the industry. MCAT are offering these licences MCAST Gateway to industry.
The team at Checkyourtraders.com believe in customer satisfaction and as of June 2021 we will only allow Estate Agents with this licence to list as a Verified listing. So always be aware and protect yourself and your money by using a Verified Estate Agent