Over the past few months, the local market has been experiencing a severe shortfall in cleaning and hospitality staff. Many businesses have been at a loss who to turn to outsource their cleaning services. Thankfully, one cleaning agency in particular has significantly upped its recruitment and training efforts to ensure Maltese businesses are covered for all their cleaning needs in their hour of need.
ACJ Cleaning & Hospitality Services provides an industry-leading and cost-effective cleaning service through outstanding customer service, high levels of training, and meticulous quality control. These cleaning experts are equipped to provide your household or business with the best cleaning professionals in the business, ensuring that all your day-to-day and specialist cleaning needs are met with care.
Read on to discover six irrefutable reasons why you should hire ACJ to handle all your cleaning duties today.
1. Professional cleaners that get the job done thoroughly
The ACJ team prides itself on its high levels of expertise and proficiency in all things cleaning. Anyone can vacuum floors or wipe down surfaces, but ACJ's professional staff are experts at tackling those tougher cleaning jobs with ease. Whether its removing stubborn stains from carpets, getting grimy spaces squeaky clean, or polishing windows to a gleaming finish, ACJ's team know all the proper techniques and have the best tools to get your cleaning tasks done thoroughly.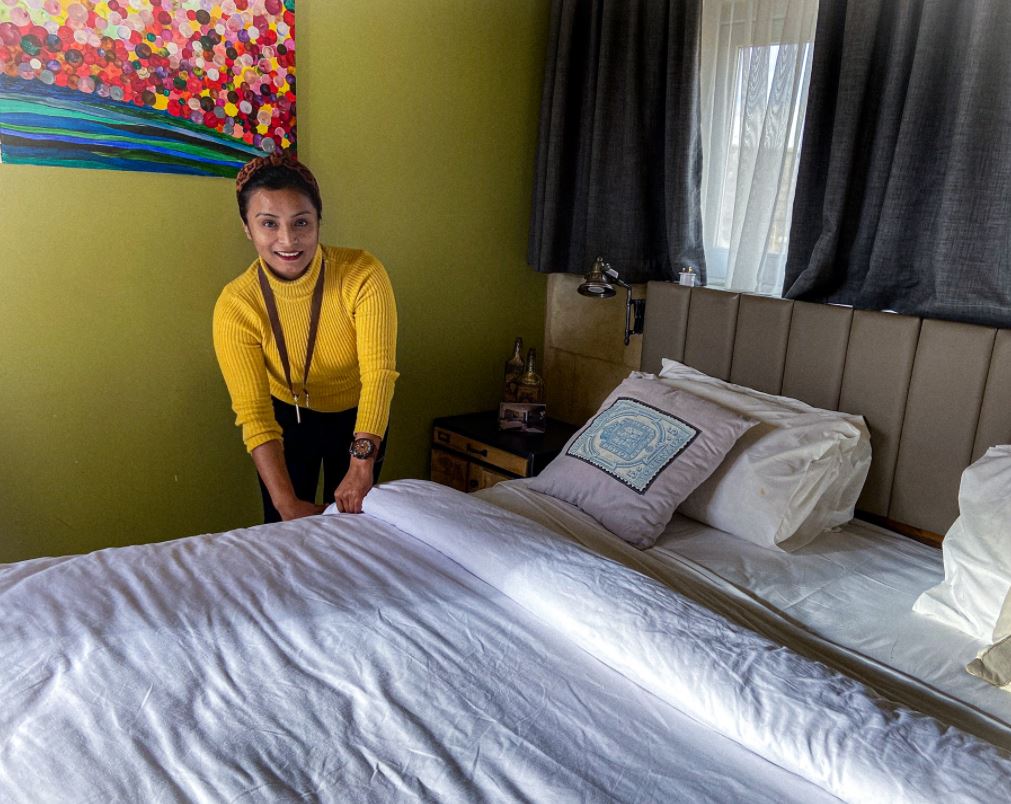 By carrying out a rigorous hiring process, ACJ only recruits the very best in the business, giving clients total peace of mind that all their cleaning needs will be handled professionally. The agency provides its staff with continuous training, enabling its cleaners to enhance their knowledge on housekeeping, hospitality etiquette, and many other essential skills. This ensures ACJ is fit to handle any job in your household, hotel, office space, or industrial factory operation.
2. Impress your guests or customers
ACJ can help you make a great impression among guests and customers. By outsourcing all your cleaning jobs to ACJ, you can rest assured that customers walking into your place of business will feel welcome and at ease.
If you're a customer-facing organisation, it's important to maintain consistent and scrupulous levels of cleanliness and hygiene. People are more likely to trust you and spend their money when your business looks the part. ACJ will handle all the menial jobs so you can focus on greeting and servicing your clients.
3. A flexible service that works for you
Not every household or business requires the same level of cleaning. ACJ offers a flexible cleaning service that fits comfortably around your schedule. Whether you need a daily tidy up or a one-off deep clean, ACJ can provide you with the right service to meet your needs. The team can also work during your preferred hours, ensuring that everything is spick and span in a timely fashion. With a focus on personalised service and competitive rates, ACJ always strives to exceed expectations.
4. No need to spend money on expensive supplies
Mops, buckets, industrial-grade vacuum cleaners, heavy-duty detergents… there's no two ways about it, cleaning supplies add up. Buying supplies for your household may amount to a reasonable cost, but over large-scale offices and buildings, these monthly supplies can really eat into your budget.
When you hire ACJ, you don't just get access to their team of cleaning professionals, but also their well-stocked and versatile supply of equipment and cleaning materials that are fit for any job. Not only will you save a significant amount on your cleaning costs, you also won't need to worry about replenishing your cleaning cupboard every few months.
5. Free up time to focus on your business
One of the biggest benefits of using ACJ's services is the convenience. The team takes the hassle out of scheduling and organising who will be taking care of your cleaning duties, when and how. It's all taken care of so that you'll have more time to dedicate on the important day-to-day tasks of running your business.
Untidy spaces and clutter also create stress. When you allow professionals to handle your cleaning, you won't ever have to worry about where to begin cleaning. ACJ can help you maintain a calm place of business where you can get on with your job efficiently.
6. Happy Staff = Happy Customers
A long list of clients from private households, hospitality operators, and businesses across all sectors, continue to rate ACJ highly. Why? That's because ACJ's staff recognise that cleaning isn't just a job, it's a valuable service that improves its clients' wellbeing and ability to focus on the job. ACJ's happy staff are sure to add a sparkle to any place of business and are always willing to go above and beyond the call of duty to meet your cleaning needs, no matter how challenging.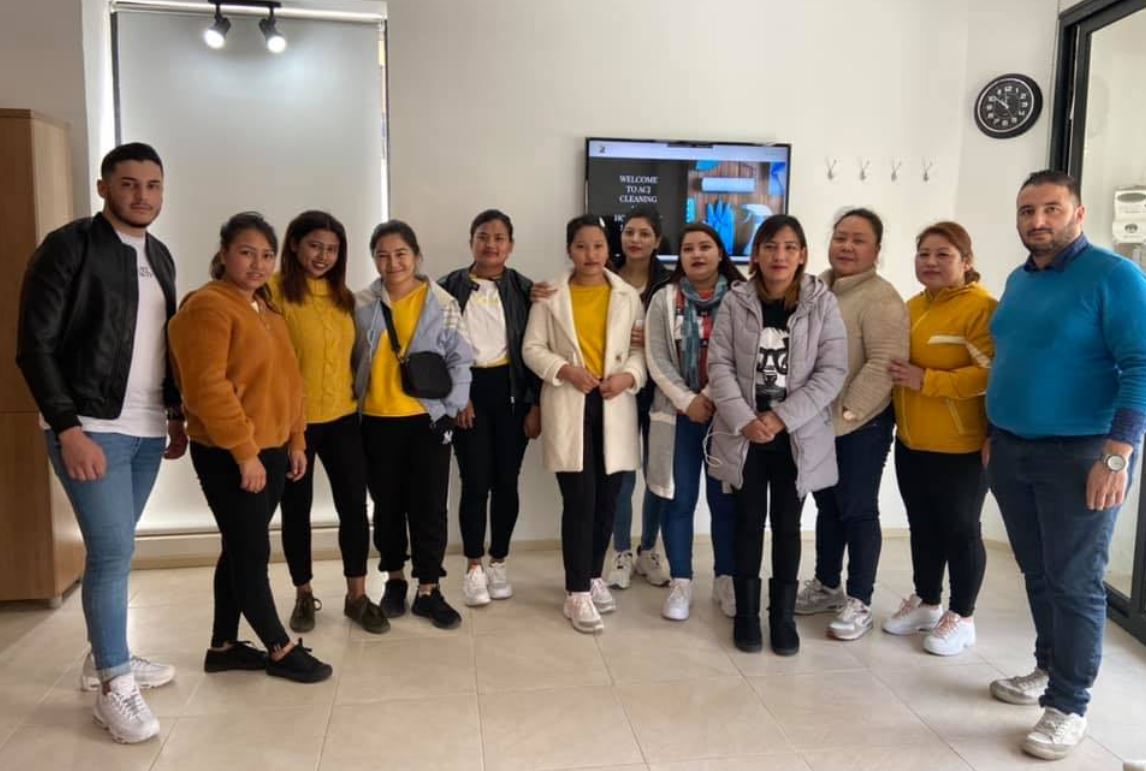 ACJ is always on the lookout for skilled individuals ready to join their friendly team of cleaning professionals. If you feel you're up to the task, reach out to ACJ on magagement@acjmalta.com. They'll be happy to set up a call and explore any work opportunities they currently have available.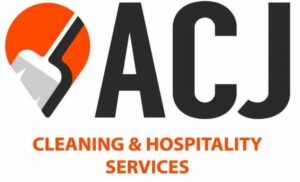 Interested to learn more about ACJ Cleaning & Hospitality Services? Get in touch on enquiries@acjmalta.com to find out more about their wide range of services and get an instant quote.